courtesy: KOIMOI
Scott Disick's fame witnessed a shoot due to his frequent appearances on the reality TV show "Keeping Up with the Kardashians" and his luxurious lifestyle, has been a prominent figure in the world of entertainment and celebrity dating. Over the years, he's had several high-profile relationships. Let's take a closer look at his dating history.
1. Kourtney Kardashian (2006-2015): The American media personality's most well-known and enduring relationship has been with Kourtney Kardashian, one of the Kardashian-Jenner sisters. Their tumultuous relationship was extensively featured on "Keeping Up with the Kardashians." The couple had three children together, Mason, Penelope, and Reign. Despite multiple breakups and reconciliations, their on-again, off-again relationship came to an end in 2015.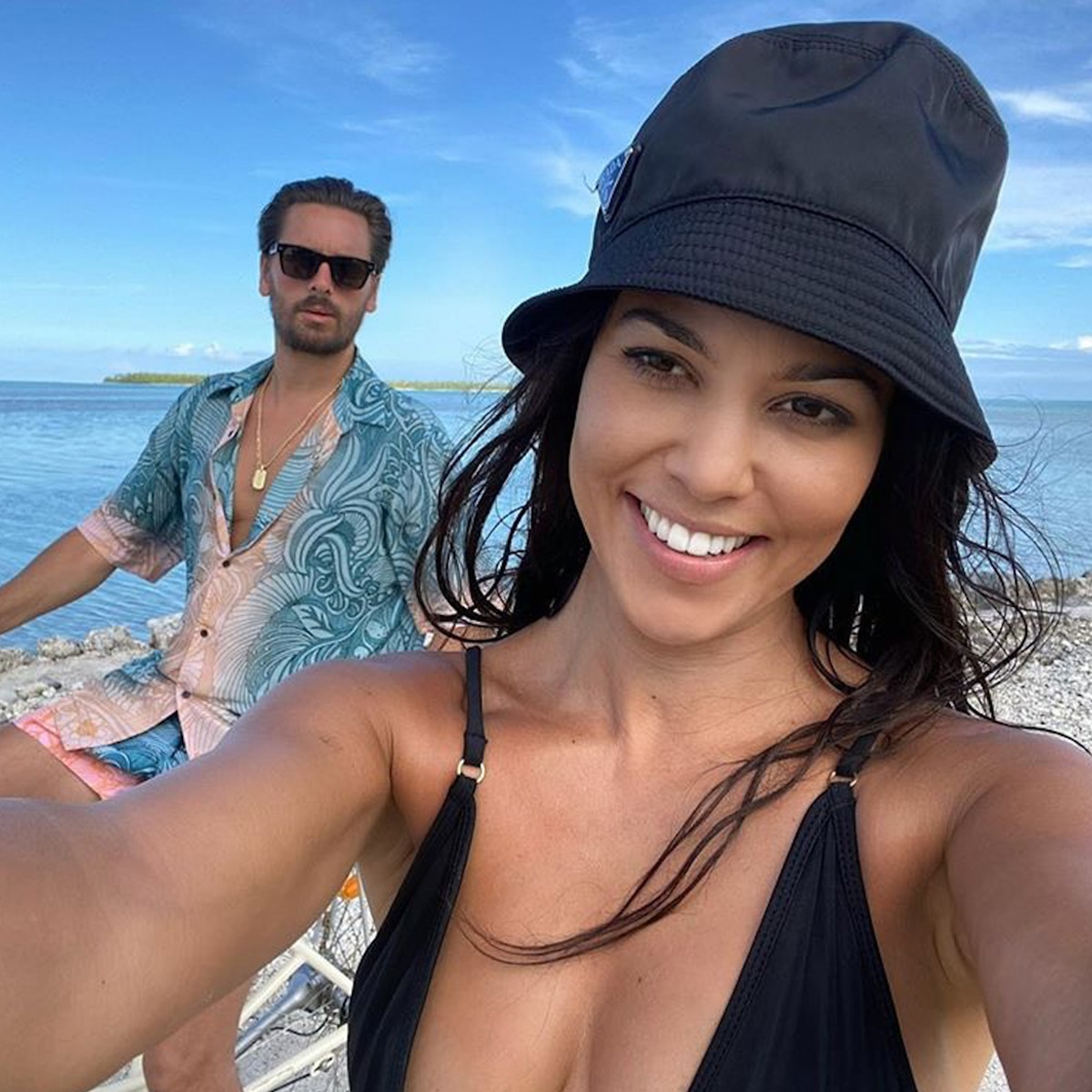 image courtesy: E! Online
2. Chloe Bartoli (2015): During one of his breaks with Kourtney, Scott was briefly linked to stylist Chloe Bartoli in 2015. Paparazzi photos of the two together sparked controversy and fueled speculation about the state of his relationship with Kourtney.
3. Lina Sandberg (2016): In early 2016, Scott was romantically linked to Swedish model Lina Sandberg. However, their relationship was short-lived.
4. Sofia Richie (2017-2020): His next notable relationship was with Sofia Richie, the daughter of Lionel Richie. Their age difference garnered attention, as Scott is significantly older than Sofia. Despite the initial skepticism, they dated for several years before parting ways in 2020. The reasons for their split were not publicly disclosed.
Scott Disick and Sofia Richie reportedly call it quits after 3 years together: https://t.co/sWeHruqKXu pic.twitter.com/OrKjrxmJ45

— Complex (@Complex) May 28, 2020
5. Amelia Hamlin (2020-2021): Following his breakup with Sofia, Scott was seen with Amelia Hamlin, a model and the daughter of Lisa Rinna and Harry Hamlin. The couple made their relationship Instagram official in early 2021. However, they reportedly broke up later that year.
Scott Disick and Model Amelia Hamlin Are Now Instagram OFFICIAL https://t.co/z4U7lhb8rG #AgtTravelers #travinsagt pic.twitter.com/e6VZhrVk3h

— Insur (@2Shopinsurance) February 16, 2021
6. Current Relationship (2021-Present): As of my last knowledge update in September 2021, his most recent relationship was not publicly available. Given the ever-evolving nature of celebrity romances, it's advisable to consult the latest news sources for information on his current dating status.
Scott's dating history has been a subject of media fascination for years, largely due to his connections with the Kardashian-Jenner family. While his romantic life has seen its fair share of ups and downs, one thing is certain: his relationships have consistently been in the public eye, contributing to his status as a well-known figure in popular culture.